As data continues to come in, we continue to see upbeat numbers across the board in Canada, despite temporary store closures across Ontario in April. The April sales number which came in at C$180 million, just C$1 million below March's record breaking numbers shows continued proof that legal cannabis is here to stay. These numbers represent a 20% growth from the average sales numbers since late 2019 of approximately C$150 million, despite a 10% reduction in Ontario sales.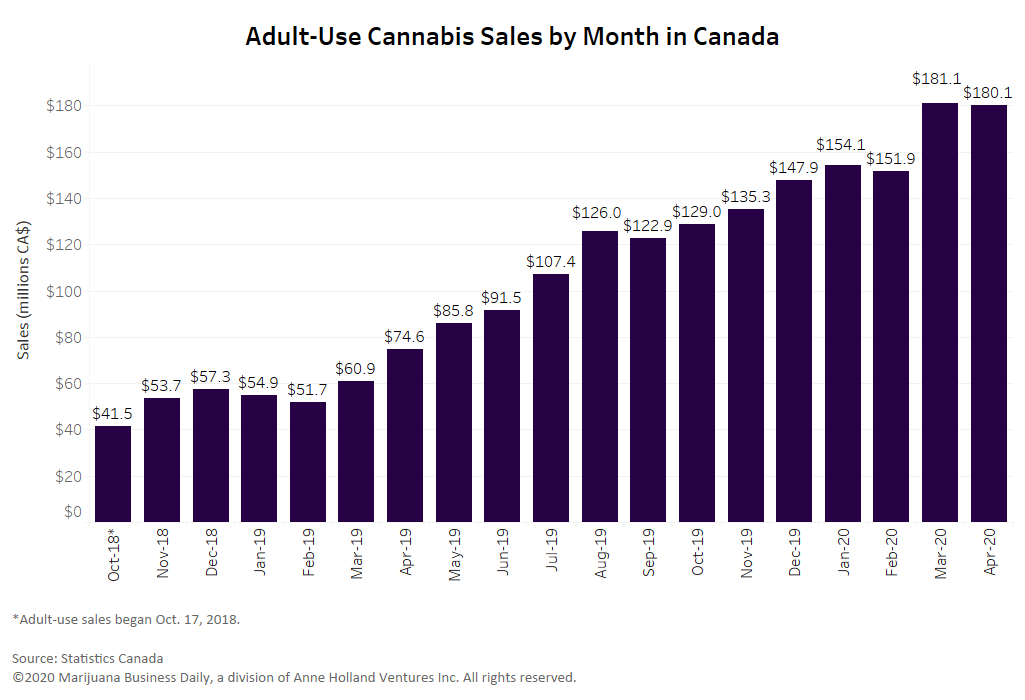 These strong numbers come while retail sales are down over 20% from the year ago period (2). As cannabis' legality continues to be accepted, data shows that it is even being shopped as a father's day present. As reported by Bloomberg "The products that generate the most interest on Father's Day include many that seem dad-friendly, such as cannabis cigars, mocktails and resins, according to Headset. However, there was also growth in some surprising products during last Father's Day weekend, including a 79% jump in lip balm purchases and a 55% increase in breath strips and sublinguals."(2).
As we have discussed in earlier articles on TolkTalk finance, we believe that moving forward, Ontario will be one of the key driver for sales growth in Canada. Recently, the 100th retail store authorization took place in Ontario. Not all of them are open yet, as some are still completing regulatory requirements.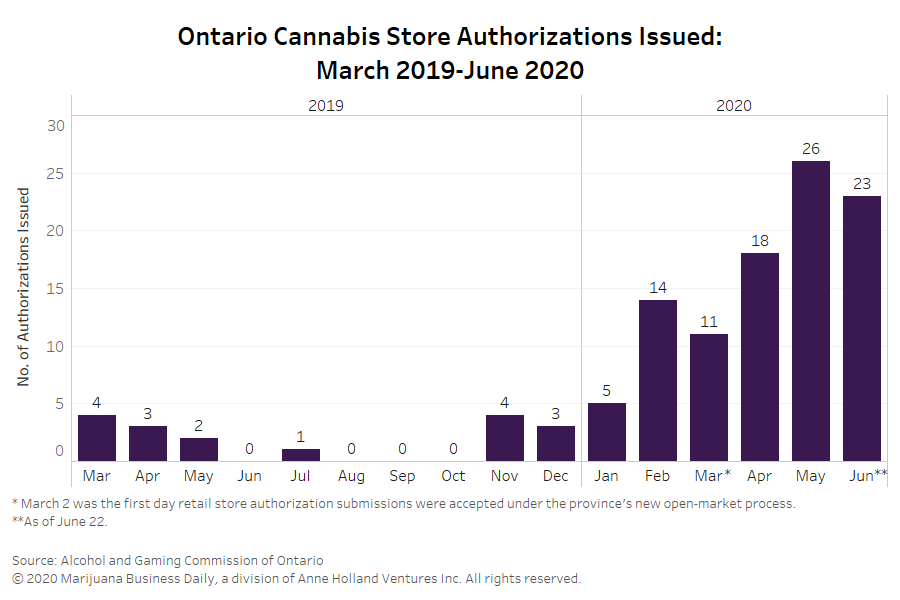 At this pace, Ontario is set to surpass their original target of 150 store openings laid out by the previous Liberal government. This is still a ways away from Alberta's over 480 retail stores as Ontario still continues to play catch-up and expand its retail offerings per capita. Add in the fact that in the month of June, several products on the OCS were cut in price by 15% on average or more, and you have a recipe for continued sales growth. Allegedly, several black market customers have been converted to the legal market from low cost ounces from Pure Sunfarms, and great products from Redecan. Competition continues to be fierce, with several good options now below $7 per gram, the future remains bright for Canadian cannabis.
References